So the Bearded Wonder and I went to Indiana this weekend to celebrate his cousin's graduation. He's ½ Filipino, and the side of the family we were visiting was full Filipino, so you know what this meant, right?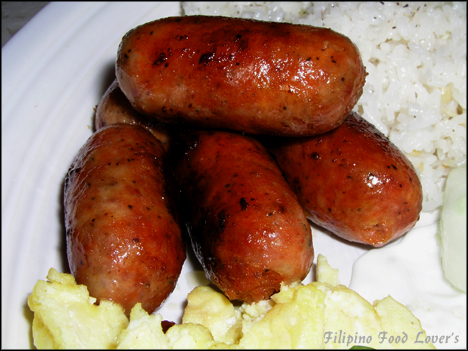 And that's just to name a few! Sweet Lord. I think I'm still full. Filipinos know how to party! I managed to exercise quite a bit of restraint, though I did have 2 of those fried plantain goodies up there. I have nooooo regrets. Not a one. So. Darn. Good.
As we were out of town until yesterday afternoon, today was my first day back in the gym. My arms feel like the noodle dish up top there. Or like this kid.
It's a good burn though. I'm making progress with my weights, which is encouraging. I'm thinking of bumping in some cardio because I have 4 months and 1 week to tone this motha up! Please don't think I plan on going all crazy gym rat with the scary tan and dark eyeliner. You know who I'm talking about. Go on, scroll down, find the chick in my 1st post. That's not my goal. I don't think it's unreasonable though to not want to have advertisement space dangling from my pitiful biceps. I just wanna firm some stuff up! =)
I'm loooving
Fitocracy
. I don't normally feel comfortable around fitness buffs, but that's not what this website is about. It's about getting healthy and fit and having a ton of awesome encouragement around you. Yeah, I may go to the gym by myself, but I come back and track my workouts and watch the "Props" and the positive encouragements roll in. I get so excited seeing people congratulate me on a job well done. It's not even that I necessarily
need
it, although… You know what? I think I kind of do. I need the encouragement, pats on the back, high fives, and virtual "props". It's just nice to know that people support you! If any website knows how to build community, it's most definitely Fito.
I sound so "in the know", abbreviating things… so cool.
So that's basically it for today. I worked out. It burned. I ate a tasty and filling meal of brown rice mixed into my small bowl of chili.
<3
A Redhead