Hi everyone.
My name is Redhead, and I haven't blogged in 3 weeks.
<Hi Redhead>
So it's been 3 weeks! Bearded Wonder and I have [mostly] been doing TurboFire, buuut stuff has been kind of incredibly insane the last few days, so we haven't been able to work out.
That being said, this girl has lost
6
pounds.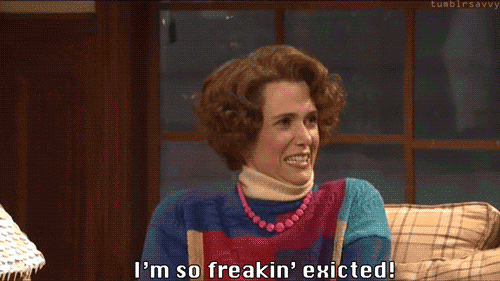 We've done some really exciting, yet really maintainable changes with our diet.
The plan
was to cut out sugar, fried food, super processed foods (basically all the good things in life), which we've been doing for the most part. We [generally] aren't eating bread with sugar (we just make our own*), sticking with whole wheat pasta, avoiding sweet sauces (bbq, ketchup, etc.), and the obvious: not eating cookies/candies/cake/etc.
SO. Overall it's gone really well. But I've also had some really great moments working on my
moderation
. Yeah, it'd be great if I could cut this stuff out forever and just drop all the weight because of it, but that's a miserable existence. Power to you if you can/want to do it, but I just don't. If I go to a birthday party, I want to enjoy a [small] piece of cake.
Speaking of which, totally did that last weekend. We went to a birthday party and split a small piece of cake. It was the perfect amount, though it was still pretty darn rich; I really could've been happy with a 1/4 of the piece instead of 1/2 of it (Thank you Wegman's!). Also, we got some frozen custard from this place I looooooove, and instead of the big honkin' medium size with Oreos (oh sweet baby Jesus I love oreos) and hot fudge, I got a
small
chocolate custard. That's it. No frills. No fuss.
Giiiirrrrrllll.
It was good.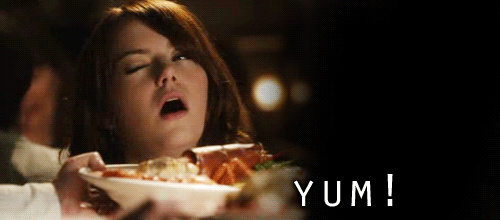 This will never *not make me giggle.
It was perfect. It was the right amount of frozen custard without being too much. (Speaking of which, I want some right now. Y'know what I'm sayin'?)
Yes, we cheated a little a few times (s'mores and all this past weekend), but more importantly I've been super focused on moderating stuff. I was really proud of the Bearded Wonder last weekend: we went out to dinner and he ordered a burger, then ended up flagging down the waitress to sub a salad for his fries. It's awesome. We're making sustainable lifestyle choices and seeing results from it.
So that's it. Hopefully things will slow down soon and 1) I'll start posting more [for real this time], and 2) we'll be back into working out.
Oh and I suppose I should mention…
The blog hit 30,000 views. :o)
Thanks friends! It's completely up to you that this blog succeeds, so thank you for reading and commenting and following!
xo
A Redhead
*Note: We use this recipe, except we use melted unsalted butter instead of oil. SO good. Plus it makes 2 loaves and freezes well! Hooray!