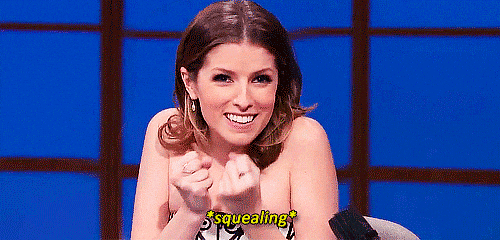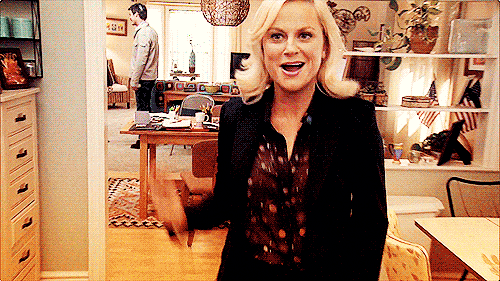 I was going to go for a girl power vibe here, but this was just too good to pass up....
You guys.
I'm so pumped. So freaking pumped. I've lost 2.5 lbs since Monday on round 3 of The Fix, which is about what I lost during my entire last round. Granted, I didn't have my whole heart in it that time- I know I didn't. I cheated with my food, I found excuses not to work out... The program's not going to work if I don't work the program, you know? I started to feel sorry for myself, but I'm the one who made the choices to eat junk and not work out. That's unfortunately how this works.
My dream of eating a bread basket with no calories will never be realized.
Le sigh.
ANYWAY. I've been trying really hard with my food this week, though it's still been tough. The Bearded Wonder was diagnosed with the flu last Thursday, and I developed a nasty cold on Monday. We still ate fix-friendly though! I didn't work out, but I also wasn't eating as many calories as I would if I were working out. So it all balanced out in that regard.
My challenge group also started on Monday, and I have to say that I LOVE it. The folks in the group are funny and honest, and we've gotten great accountability and recipes out of this. I'm doing a giveaway of Autumn Calabrese's
FIXATE
cookbook on Monday to the most active participant, and at the end of the 3 weeks I'll be doing a $25 Amazon gift card giveaway to whoever loses the highest percentage of body fat. I'm pretty excited. =)
I love doing this though. I love seeing people support each other, and I love being part of their success story. On a selfish note, I love having even more people around me doing this- there's some serious transparency going on.
Interested in joining us for the next round? Want to just get started on your own in the meantime? You can purchase the 21 day fix set here along with some taaaaaasty Shakeology (cafe latte is my favorite. YUM). Please ask me questions! I've drank the kool-aid Shakeology and love talking about this program! =)))
OK kids. Everyone have a wonderful weekend, and a wonderful Easter! I'm still not sure why we celebrate Christ's resurrection with a rabbit that brings easter eggs and tons of diabeetus, buuuuut I love Jesus and chocolate so whatevs.
xo
A Redhead