Well we've ended our 2nd round of the 21 day fix! Now, I started this blog with the intent of being honest and accountable with my weight loss journey. So it's in that mindset that I have to tell you my whole heart wasn't in it this last time. I don't know why- maybe I got arrogant from my first round and thought I was all of a sudden a weight losing goddess? Maybe I figured I'd just
keep
losing weight after such a great round?
I have no clue.
Regardless, I'm the only one that suffered from my empathetic attitude. In 3 weeks I lost 2 pounds, though I did still manage to lose 6 inches from my body.
That brings my final weight loss total in 2 rounds (though technically a round and a half, if we count my laziness =P) to 17 lbs and 16 inches!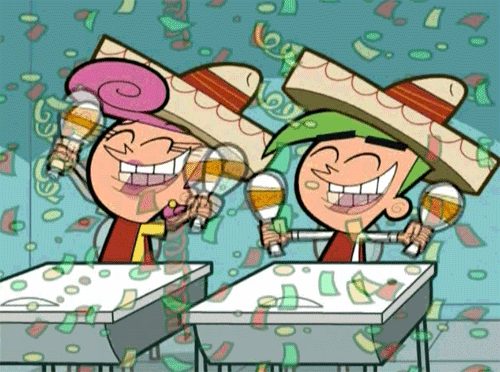 Not too shabby, huh!? I mean really, 2 lbs in 3 weeks is still great. 6 inches in 3 weeks is still great. But I constantly found excuses to not work out, or eat "treats" when Heaven knows I don't need them.
Clean eating or not, a treat is still a treat.
SO. In the interest of meeting my 30th birthday goal (you know, to look like I'm wearing Spanx without actually wearing them), I'm starting a challenge group on
March 21st
!
Oh yeah, I also signed up as a Beachbody coach. Did I tell you guys that?? I seriously love the 21 day fix though and I want other people to do it with me! =)
Now, back to the challenge group. It's going to run March 21st-April 10th and I basically want everyone to do it with me. =P There'll be giveaways (word on the street is there's a $25 Amazon gift card at stake. I don't know- it's a rumor!), silly inspirational sayings, far too much optimism for any 1 person to handle, tons of recipes, and more importantly-
a lifestyle change
.
If you're interested in signing up, purchase your challenge pack
HERE
* and drop me a note so I can add you to the private facebook group! It's completely private, and there will be a "cone of silence" placed on it so everyone has privacy and can speak freely. =)
xo
A Redhead
*Note: I know, $140 is a bit steep. Buuuuut you get a month of Shakeology which in itself is normally $130/month. So you're basically buying a month of Shakeology & getting the 21 day fix program for FREEEEEEE! =) I'm crazy cheap as you all know, so I'm trying to offer perspective. =)