Yikes, almost a month and a half. Whoooops! Someone was asking me about the blog a week or so ago, and I hated what I said, but I'm going to repeat it here because I've always strove to be honest.
If there's nothing going on with me then there's nothing to post.
My horse/buggy/train/etc. has gotten away from me (
again
), and I haven't really been physically active in awhile, soooo instead of trying to do something about it, I've buried my face in other websites and haven't posted anything here.
See? Shame Bear.
But here I am! I love this blog. I love the feedback I get from people. I love the encouragement and support I get because of it. I love the accountability I have because of it.
There've been a series of conversations over the last few weeks, along with the burning desire to do a 5k (acca-scuse me?!), that have brought me groveling back to my brightly colored sanctuary. Despite this being a very public forum, I feel comfortable and safe here. Maybe it's the orange background. Maybe it's the overwhelmingly positive results I've had since starting this project, I don't know.
So. The last month and a half… Canada was pretty awesome. We didn't go
too
overboard with food/sugar, but once we got home it was like all the hard work was gone. 7 of the 9 pounds creeped their way back in (and I'm convinced to my face), sugar became my new bestie again, and I've been loafing around binge watching Once Upon a Time* on Netflix.
It was during one of these loaf sessions that I realized just how low I've sunk. I've found myself literally "fat and happy", sitting on the couch, and never being physically active. I can't dance most of the time because it's super hard on my foot (stupid foot). I don't go to the gym. I just… sit around.
I will say, I have started to play tennis (and by "started", I mean "I played once and had a good time and want to do it more") as there are courts across the street and we had a lot of fun- especially Zoey. =)
I'm not sure I've ever seen this dog so darn happy.
In Soviet Russia, the ball plays you.
I think I need to do something other than the weight lifting to get me going again. Tennis is definitely fun, and I was dripping in sweat by the end of it. I think I also want to sign up for a 5k or 2 (what. the. eff). I'm not sure where that's coming from, because if you've read any of this blog you know that
I hate to run
. I just want to though. I want to run 3.2 miles. I think my body's a sassy Southern woman with a head bob screaming "GUUURRLLL GET MOVIN'!"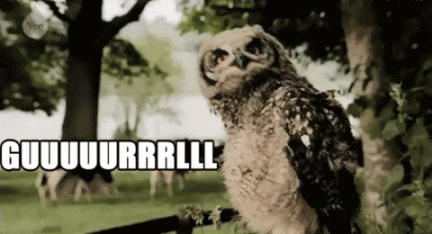 Money's kind of tight right now though since my beloved Bearded Wonder lost his job (Yeahhh. That happened. That's a different story for a different day.), so I can't do stuff that's going to cost a lot of money. We did find a black light zumba place near us that's only $5/person for a drop-in, and it looks pretty fun. We may try it out. =) Between that, training for a 5K, and tennis, hopefully I can get my butt in gear. Literally and figuratively.
I tell ya- there's no better motivation for working out than an upcoming wedding. I haven't been nearly as motivated since I knew I'd be wearing a white dress and 1/2 the center of attention for an entire day. I have my 10 year HS reunion coming up in October, but I don't think I care about most of those people enough to feel like I need to impress them. I'd rather just work hard and let stuff happen as it happens.
I'll be posting more, because I'll be doing more. Pinky promise. =) Feel free to bug me online or in person if you don't see anything for awhile!
How's everyone else doing?
<3
A Redhead
*Note: OHMYGOSH. YOU GUYS. WHY DID NO ONE TELL ME ABOUT THIS SHOW SOONER?!